PM to visit north after Labour heartland gains
Media playback is unsupported on your device Media captionBoris Johnson: "We are not the masters, we are the servants now"Boris Johnson has thanked voters in the north of England for "breaking the voting habits of generations" to back the Conservatives. Speaking in Tony Blair's old seat of Sedgefield, the PM said he knew "how difficult"…
Boris Johnson has actually thanked citizens in the north of England for "breaking the voting habits of generations" to back the Conservatives.
Speaking in Tony Blair's old seat of Sedgefield, the PM stated he knew "how tough" that choice can be.
Mr Johnson won a Commons bulk of 80, his celebration's most significant election win for 30 years, by sweeping aside Labour in its standard heartlands.
In contrast, Labour suffered its worst election result given that the 1930 s.
Activists shouted "Boris" as Mr Johnson showed up in the County Durham constituency, which returned a Conservative MP on Thursday for the very first time in 84 years.
The prime minister said he wanted to thank citizens in the "incredible" constituencies in north-east England for positioning their rely on the Conservatives.
They had "altered the political landscape" and "altered the Conservative Celebration for the much better", he stated.
" Everything that we do, whatever that I do as your prime minister, will be dedicated to paying back that trust," Mr Johnson included.
" We are the servants now and our task is to serve the people of this country and deliver on our priorities. And our priorities and their priorities are the very same."
Leader Jeremy Corbyn said he had actually done "everything I might" to get Labour into power however anticipated to stand down "early next year", after a successor has been picked by the party.
He said the general election had been "taken over by Brexit", the issue on which Mr Johnson campaigned most vociferously – but other figures in the celebration have disagreed over the reason.
Shadow chancellor John McDonnell promised to "find out lessons and we'll listen to individuals" throughout the argument over the future of the celebration and its next leader.
" My fear is that we remain in for the long run now, potentially 5 years," he included.
Labour's Helen Goodman, who lost the seat of Bishop Auckland to the Conservatives, told BBC Radio 4's Today programme that "the biggest factor" in Labour's defeat "was undoubtedly the unpopularity of Jeremy Corbyn as the leader".
However, the Labour MP for York Central, Rachel Maskell, said: "We've all got to take duty … I do not believe assigning blame to a complex situation in a simplistic way is truly the method to approach this."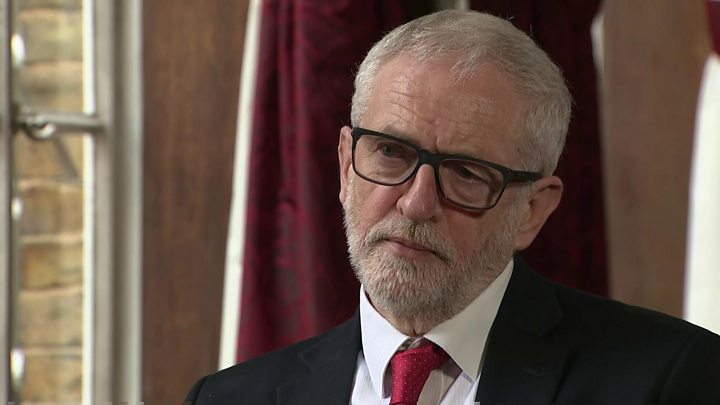 Mr Johnson is anticipated to reveal a minor government re-shuffle as early as Monday.
Asked whether his pledge to be a one nation federal government implied restoring Tory politicians like Penny Mordaunt and Jeremy Hunt – who left cabinet in July after Mr Johnson took control of – the PM said he was "not going to speculate about personalities".
MPs will then go back to Westminster on Tuesday and start the procedure of swearing in, prior to the Queen officially opens Parliament on Thursday with "reduced ceremonial aspects".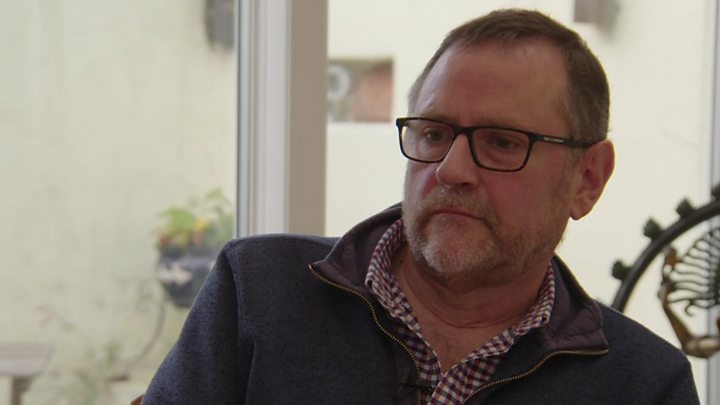 Demonstrators in Westminster carried signs that read "Defy Tory Rule" and "No to Boris Johnson".
The Metropolitan Police stated two people had been jailed in relation to the demonstrations – someone on suspicion of assaulting a policeman and another for presumed affray.
Following the Conservatives' election win, Mr Johnson talked to SNP leader Nicola Sturgeon on Friday evening and restated his opposition to a 2nd independence referendum in Scotland.
The discussion came after the very first minister stated the PM had "no ideal" to stand in the method of a second vote following her party's "frustrating" election performance. The SNP won 48 of Scotland's 59 seats.
Speaking on Radio 4's Any Concerns on Friday, cabinet minister Thérèse Coffey firmly insisted there would be no referendum on Scottish self-reliance during the Conservatives' five-year term.
After speaking with Ms Sturgeon, the PM likewise took call from German Chancellor Angela Merkel and Irish Prime Minister Leo Varadkar to talk about the next steps on Brexit.
The Conservatives won an overall of 365 seats in the election, while Labour ended up on 203, the SNP on 48, Liberal Democrats on 11 and the DUP on 8.
Sinn Fein has 7 MPs, Plaid Cymru four and Northern Ireland's SDLP two. The Green Party and NI's Alliance Party have one each.
The Brexit Celebration – which thrived in the summer season's European Parliament elections – failed to win any Westminster seats.
The Conservatives swept aside Labour in its standard heartlands in the Midlands and the north of England and picked up seats throughout Wales, while holding off the Lib Dem challenge in many seats in the south of England.
Voter turnout in general, on a cold and damp polling day, was 67.3%, which is down by 1.5%on the 2017 total.
Meanwhile, the Liberal Democrats are searching for a new leader after Jo Swinson lost her Dunbartonshire East seat to the SNP by 149 votes.
While she admitted her "unapologetic" pro-Remain method had not worked, she stated she did not be sorry for standing up for her "liberal worths" and urged the party to "regroup and revitalize" itself in the face of a "nationalist surge" in British politics.
Sir Ed Davey and Baroness Sal Brinton will be acting co-leaders for the celebration now that Ms Swinson is no longer an MP.
---